DATC DIAMOND DRILL BITS :

OUR EXPERTISE SERVING YOUR SITE PRODUCTIVITY !
No matter how hard or abrasive the terrain may be, DATC can always come up with the right diamond bit to provide you with the best cost-yield per metre drilled on the market.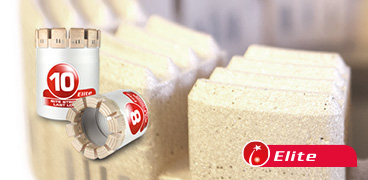 ELITE IMPREGNATED DIAMOND MINING BITS
The exceptional quality of our Elite mining bits make them unique on the market. They have the advantage of being self-sharpening, offer high penetration speeds and increased durability, and will give you the site yields that you deserve to achieve. Choosing an Elite bit means choosing safety, reliability and productivity.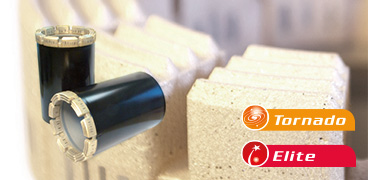 TORNADO & ELITE DIAMOND IMPREGANTED GEOTECHNICAL BITS
DATC can also provide a range of diamond-set bits that are impregnated for the geotechnical field. For boring in soft or hard terrain, with or without the risk of polishing, DATC has developed three Tornado core bits and three Elite core bits, the better to meet the cost-quality needs of geotechnical sites.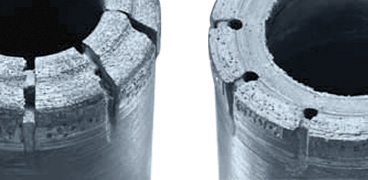 Understanding and interpreting the wear rate of a diamond coring bit is crucial to your productivity. Examine the main types of wear rate encountered on-site and the corrective measures to be applied in order to gain the maximum yield from our products. Our priority is to help you in your progress towards higher yields.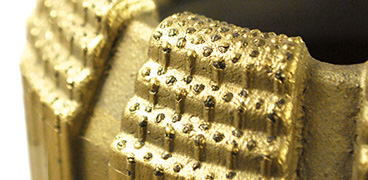 SURFACE-SET DIAMOND CORE BITS
Surface-set core bits are used for boring in soft to medium-hard terrain. Choosing high-quality diamond-bearing stones, our "Processed Drill Premium" mechanically polishes the diamonds to ensure that your boring will have the highest shock-resistance and increased productivity. To ensure best quality across the range , our surface-set core bits are available in all profiles and grain-size distributions.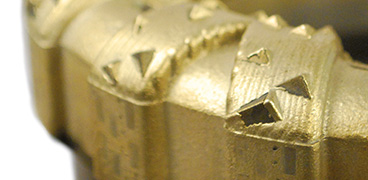 MAXSET TSD core bits are designed for terrains with sedimentary rock or arid regions where water supply is a problem. Thanks to the use of air-flush boring, which works well for coring and sounding of sedimentary rock, they ensure a rate of productivity that is three times that of traditional mud-flush boring. They are self-sharpening and heat-resistant and provide excellent interlaminar resistance.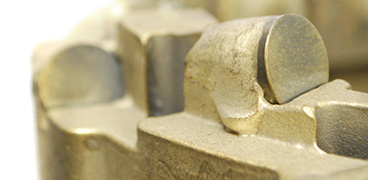 MAXPAX diamond bits take their inspiration from the oil industry and are fitted with 8- to 19-mm Polycrystalline diamond  chips strategically placed in order to regenerate the cutting surface, reduce the weight of the tool and increase boring speed. You will have the further benefit of increased resistance to abrasion, great strength and high penetration speed in soft or sedimentary terrains.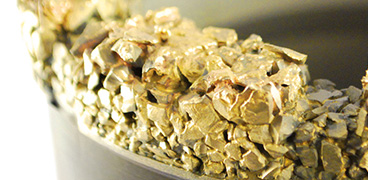 TUNGSTEN CARBIDE CORE BITS
Bits with tungsten carbide inserts are generally used for coring softer formations, covered terrain and cleaning soundings. DATC offers hard metal crowns in three forms : PT octagonal prisms, TT longitudinal conical prisms and CCD with chips of ground tungsten carbide, to ensure the clarity of your coring and to suit the conditions under which you are drilling.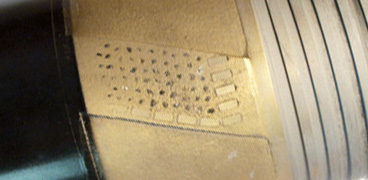 Because safety on your sites is of fundamental importance, our team at DATC has worked at perfecting reaming shells that fulfil two purposes: reducing the vibrations that are the cause of core-drills being destroyed or boring material suffering from premature wear, and reaming the borehole so as to maintain it at a constant diameter. Our reaming shells ensure the stability of the diamond bits and core barrel to produce a quality core-drill.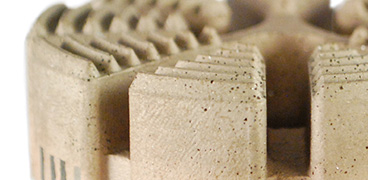 If destructive boring or redirection of the bore is required, you should choose DATC drill bits. DATC drill bits are available in various types of crown : Impregnated, Surface Set, Maxset, Maxpax PDC or Tungsten Carbide, to suit every type of rock when changing from core drilling to destructive boring.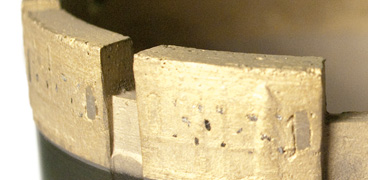 For terrains with a high risk of landslip, DATC has developed casing shoes. These tools, when fitted to a casing, make it possible to contain the earth in order to ensure quality core drilling for the borers.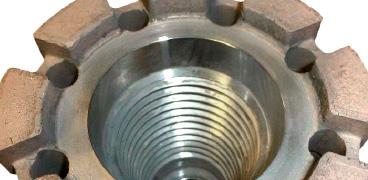 Flexibility is an important value at DATC. In order to meet all your requirements, our team is committed to providing you with an appropriate, personalised solution that will give you the tool that your site needs.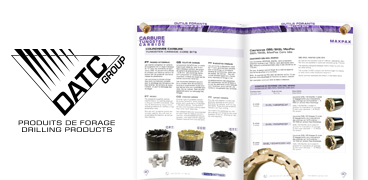 CHECK OU THE COMPLETE DATC RANGE
Check out our complete range of diamond bits.
DATC,

A SPECIALIST COMPAGNY FOR 40 YEARS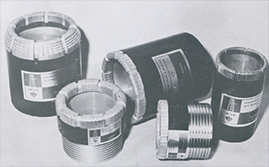 IMBM is founded in Moudon, Switzerland, specialising in the manufacture of tools for use in oil drilling and in the manufacture of diamond-bit crowns for core drilling in mining and geotechnical work. The tools that it produces very soon acquire an international reputation.
IMBM becomes DATC and is established in Besançon, in France, with a new production site that is more efficient and versatile.
DATC extends its range of products and becomes a supplier of worldwide drilling solutions for a demanding clientele in over 30 countries. With its range of some 10,000 products in stock, DATC now has the ability to adopt a policy based on quality, flexibility and the ability to respond quickly to customer requirements.
Launch of development of the ELITE mining range : new rapid-descent corers, deep-cable core-drill rods, and investment in a thermal treatment by induction unit, TwistFix recovery tongs…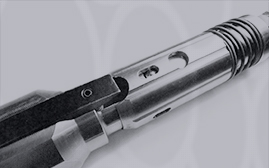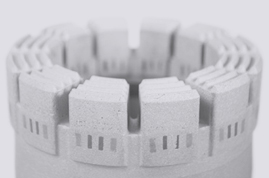 Development of the ELITE range of mining crowns with 10 high-performance variants to ensure better grinding and extended durability.
In providing a broad and deep range of quality high-tech products, DATC is offering to both small and large companies specialising in mining exploration, geotechnical exploration or public works, a comprehensive variety of drilling solutions.
Innovation has become essential, but it has to be accessible and quantifiable for everyone: that is what DATC believes. This means committing ourselves to providing, each day, in every workplace, effective technological solutions that are tailor-made. With DATC, it is the client that drives innovation.
DATC bases its values first and foremost on Human Resources rather than just on the industrial process. Ours is a simple philosophy : to give every employee responsibility for their own work, to entrust them with management of the project and to give them a degree of independence that enables them to be part of the dynamics of success. The aim is to ensure that the ingenuity of individuals today gives rise to the solutions that DATC will provide to support its clients tomorrow.
In order to help you to make the best choices for your workplace, we have created a comprehensive table showing our range of coring bits (Impregnated, Surface-Set, Maxset, Maxpax, Tungsten Carbide, Casing Shoes…)
DATC
manufactures all its products in compliance with
international standards
.
ISO 3552-1 Standard : B, T2 core bits and casing shoes for metric tubes.
ISO 10097-1 Standard : AWL, BWL, NWL, HWL core bits.
3551-1 Standard : WF core bits and W casing shoes.
Check all internal and external diameters of main standard core bits..
CHECK OUT OUR ELITE DIAMOND BITS
Parc LA FAYETTE
25000 BESANÇON
France
Tél. : +33 (0)3 81 41 06 06
Fax : +33 (0)3 81 41 30 33
E-mail : datc@datc-group.com
34, Route de Longjumeau
Lot n°22
91380 Chilly-MAZARIN
France
Tél. : +33 (0)3 69 10 96 03
Fax : +33 (0)3 69 10 90 99
E-mail : datc@datc-group.com